Welcome to our website.

Marks and Morrow 38th Intake website was founded by Peter Douglas.  Russell Maudsley expertly administered the site for seven years, until handing over the baton in late 2018.  In contravention of the 'never volunteer' rule, I have now taken over administering the site.  It's your website and can only continue and prosper if you provide input.  Please send all and any information for the site to me at terry.crane@live.com.au

One of our objectives is to locate all of our Intake.  If you are aware of the whereabouts of any of our brothers that have not already been located (see list below) please let me know.  We also have a Facebook page -  Marks Morrow 38th.

Latest members found are: 

 Laurie Walker 3/6/2018, Michael McDonald 2/1/2017 &

​Kim White 2/8/2017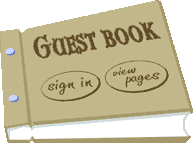 38th Marks and Morrow Notice Board


Help to fund the site just click here and donate via PayPal it is a secure site and takes most credit cards

as of  3/6/2018

            MARKS 

Contacted    (Found,  Not Found)

Beness Grahame  

Bickley Jeff A               

Blacka Paul E           

Blackwell LE

Bonato Mark      

Bray Greg D       

Britton Peter J     

Cahill PB 

Cant TD

Cummins Chris M

Dangerfield Al R

Devlin MS

Douglas Peter D       

Evans RB


   Vale
Fewster GJ

Fieldhouse Don L 

Ford RJ

Gallagher SJ

Garschagen Wilf J

Glare VM

Grant DM              Vale

Greatrix Keith M

Hall SE


Vale
Hartney PC

Hatton Kevin A   

Haynes W     

Hewitt CJ

Hoare Dave G       

Holstein Peter A       

Jacklin Robert A      

Johnson DN

King DE



  FOUND / Vale - 1/1/2015

Klimpel KP

Laing RJ

Lawrence GJ


  Vale
Lee Ian Q

Maudsley Russell     

McDermott Lance E     

McDonald MIchael R

McKail Wayne

McKay SC

McKenna TR


Vale
Mitchell Peter J  

Morgan Al

Mounce EG

Mudford Wes J

Nicholls Roger K

Oates RB

O'Sullivan RM

Paskevicius Pete A     FOUND - Vale 1/7/2016    

Pearson RB

Pecina Peter G  

Perkins PJ

Price PG

Read Jim E

Reed Norm

Richardson MC

Robinson Joseph C

Rose Gary J        

Rowe PG                         Vale

Rowsell Wes K

      Vale   
Schurr P

Shewell Craig W      

Skrzypek George

Slattery Chris R

Smith JK

Smith RH

Smith WJ

Stanfield Ralph

Stewart GB

Stratton KA

Stroet Ron J 

Thompson S

Turner RC

Van Eldik Les

Van Kalkan Josh EM

Vidler Ray  T

Walker Laurie R

Webber DR

White KD

Wild Joe M

Wright Steve R     

Wright WN

Total: 83

Found: 43

Vale: 9

as of  9/9/2015

                Morrow    

Contacted   (Found, Not Found)

Aldred IJ             

Allen PE

Bone RL

Branchi AD

Brearly MT

Breed J

Brown Ross E

Bruce Andrew K

Buckley NF

Calder KO

Campbell G

Chapman KJ

Clayton DJ

Cook GW

Cosgrove Bruce

Crane Terry V

Cuthbertson David R

Doonan Rodney D

Dunn DJ

Elms Vern K 

Fazackerley Robert C

Franks Ron V

French KB

Goldhahn Edgar

Goodwin RA

Gosper Ray K

Graham Anthony J 

Green Col J    

Grisinger Kevin J 

Hansen GJ

Harbod P Andy

Harper Brian J

Harrison RM

Haydon BD


              Vale
Hodge Brian J

Hopwood PF

Hughes D

Johnson KG

King Dave J

King Neville L

Kondek Anthony J

Langerak Robert 

Leach SS

Lindsay J

Macey GR


        Vale
McDonald Paul

McGowan Mick I

McKay Edward J 

McLackland Keith   

McNally AW

Melville Lee John

Messom DR

Moore LG

Nelson D

Newton Peter A

O'Donohue Peter F

O'Dowd MJ

Parker DL

Parmenter A Dennis

Payne W

Peacock SJ

Perrin NM

Perry GJ

Phillips Steve J

Quick MK

Rainbird Darryl E

Reynolds GK

Rice David A

Roberts IF

Rotering Chris J   

Ruhl DL



Vale
Ruxton Ian J

Scurry Brent L     

Sheils Brian K

Skrzypnik PC

Smith AW

Smith Phillip W 

Sparnon CK

Stanway TG

Steele HC

Stodolski REM

Strickland Mark D

Taylor LJ

Thompson BE

Thorne Trevor E  

Tobin MJ

Tooney EJ

Tyler Fred C 

Warren Paul A

Waugh GL

Webster Michael K 

Wignell PC

Wilmott Gordon

Wilton Greg O

Woods Lea R  

Woulleman Daryl J

Wright WG

Young William    

Total: 98

Found: 45

Vale: 3